MANZI Studios is a full-service sculpture facility, the only one of its kind in Upstate New York. We specialize in life size figurative sculpture. The studio produces sculpture in all media and offers services in consulting, design, scale models, enlarging, molding and casting, and three-dimensional scenery and props.
In 2005 Alice began working with Adirondack Studios in Argyle, NY, creating monumental sculpture for installations and performances around the world. Please visit their website at www.adkstudios.com
If you have a project please do not hesitate to contact me. The connection to Adirondack Studios allows me to produce work in any medium and more efficiently and cost effectively than ever.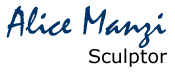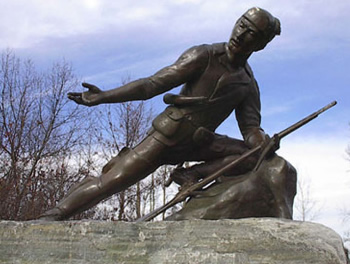 Robert Rogers sculpture, by Alice Manzi